CYCLOPS
Optimizing circularity through digital support

CYCLOPS  presents the intersectionality between technology and sustainability. The project aims to optimize the circularity of secondary raw material, in particular that of plastics, through the implementation of a digital support system. That way the second life cycle of a material will be extended to become a valuable product.
The main goals of the CYCLOPS  are:
Create a free, open-source platform

to enable stakeholders in the plastic industry in their decision-making for the processing and use of secondary plastics.

Reduce the production of primary plastics and, at the same time, prevent plastic waste.
Background
Plastic is widespread as a material in every industry. From packaging material to containers and pipes, it's found in even the most remote corners of the world, both on land and in the middle of the oceans. The rising problem of plastic waste and the extensive use of fossil-fuel based chemicals to produce plastics are now one of the most threatening issues facing the environment and a major contributor to climate change.
It's inexpensive manufacturing costs make the recycling of plastic waste unessential.
This is where CYCLOPS  comes into the game. It aims to optimize plastic recycling rate by developing digital twins for recyclable plastic waste to be reused in further production systems. CYCLOPS enables plastics recyclers, plastics processors and plastic waste producers to identify technically and economically viable uses for plastic waste and recyclates available on the market and to make purchasing, processing and marketing decisions based on this information. CYCLOPS  also includes the determination of ecological performance as well as availability forecasts of individual raw material qualities. The envisaged digital system comprises a tool for mapping and testing the relevant functionalities as well as the infrastructure for digital twins for secondary plastics, via which the life cycle data relevant for the evaluation can be fed into the tool.
GreenDelta in the project
With GreenDelta's wide experience in the field of software and digital tool development for sustainability, its role in the project consists of developing an online tool that entails the digital twin for plastic material. The web of information on the material will be tailored based on the calculations of the relevant data on secondary plastics and is bundled along the life cycle and fed into the tool.
Partners
The project is a cooperation between GreenDelta, cirplus, Wuppertal institute for climate, environment and energy as well as SKZ.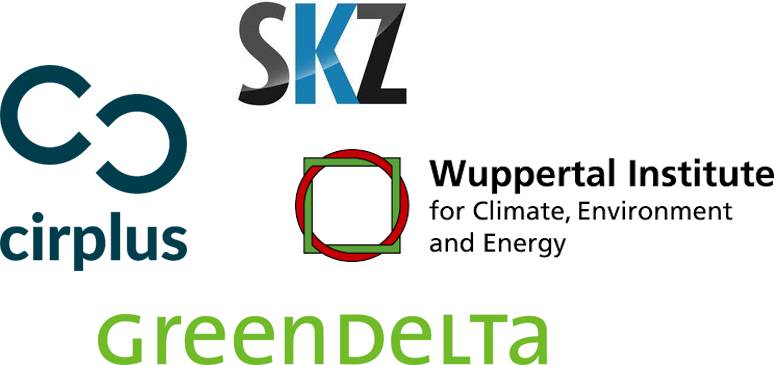 Interested In Working With Us?