BioFusion 4.0
Integration of Biological Principles in Industry 4.0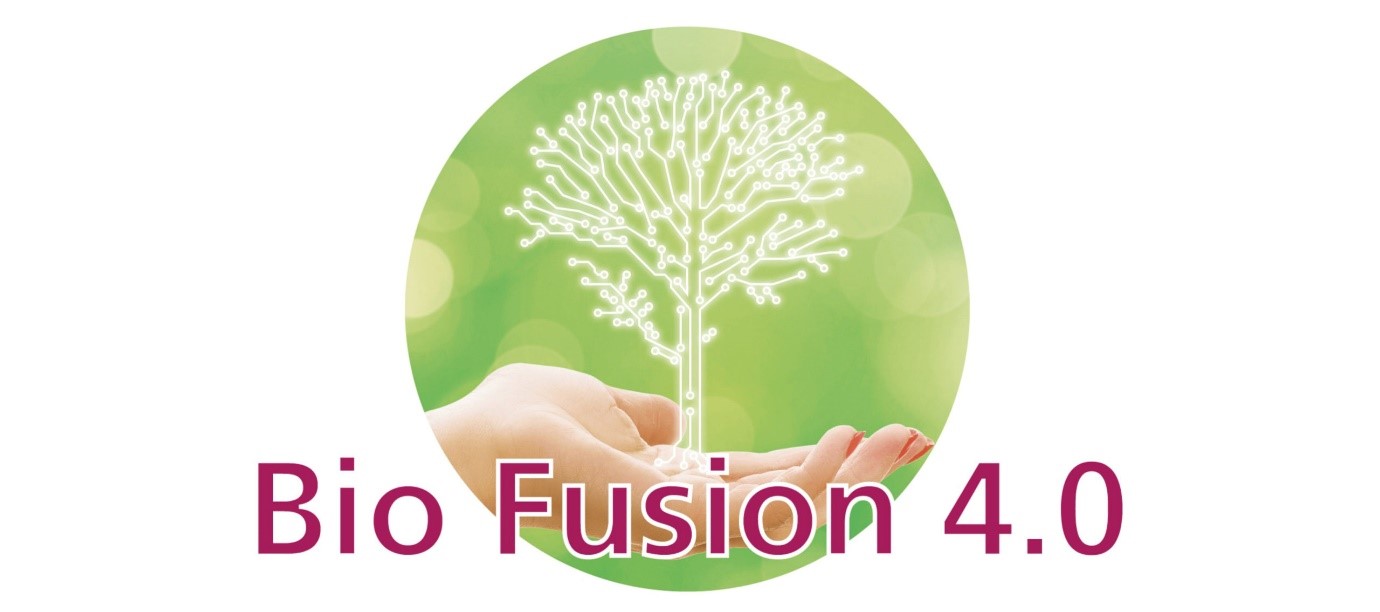 BioFusion is a key project to rethink designing and manufacturing in the industry and to reach the carbon neutrality by 2050 as defined by the European Commission[1]. Indeed, 1933.19 million tons of industrial waste are generated each year in Europe[2] and industrial processes need improvement to become more sustainable. Not only environmental but also social and technological aspects in sustainable engineering and product development require improvement. 
The BioFusion 4.0 project aims to enhance industry with biological transformation through sustainable development. Biological transformation is the application of materials, structures and principles of living nature in technology to create value. This would be incorporated in an industry 4.0 solution, where traditional manufacturing is automated using smart technologies.
Sustainable solutions for manufacturing will be developed at three different levels:
1. Macroeconomic system in Berlin
Business models and services including biological transformation and reuse of valuable materials to improve durability will be assessed at this level to identify a reference model as the more sustainable one. This will look particularly at circular economy and product longevity.
2. Production location
This large section includes the integration of biological products, smart and connected services within the production, combined with the assessment of product's environmental impacts. The concept of digital twins, which is a virtual representation of a physical system or product using real-time data, will be integrated. It allows to follow a product during the manufacturing process and to adjust the parameters in real time to control flows such as waste, energy used or environmental footprint.
This part will lead to several deliverables such as an LCA integrated software across all product development stages, a connected production system that would facilitate information share, and an ecologically smart platform.  
3. Production process and technology
This section is focused on research about how additive manufacturing, in particular biogenic polymer, can integrate biological material in products. A demonstrator system for different stages such as end of life will be created using the 3D printing technology. Furthermore, smart wearable robotics with a cloud connection and ergonomics value-added services will be explored to improve the posture of factory workers in the industry. 
[1] 2050 long-term strategy | Climate Action (europa.eu)
[2] Industrial Waste – an overview | ScienceDirect Topics
GreenDelta in the project
In BioFusion 4.0, GreenDelta is working on the integration of Life Cycle Assessment at the design stage for the level production location. This way enabling the evaluation and consideration of environmental impacts of different design alternatives early on the production process.
Our work is based on two case studies from Mercedes-Benz, where environmental footprints of reference products and alternative products with bio-based materials will be evaluated in order to provide data for the real time visualisation software.
Having this environmental footprint data readily available during development and production has the aim to help decision making and accelerate the procedure of the industrial process.
Partners
Led by the Fraunhofer Institute, several actors from the industry and research field are involved in this research project:
Fraunhofer IPK: Consortial Lead
Technische Universität Berlin: Research partner
Mercedes-Benz AG, Werk Berlin: Application partner
Bral Reststoff-Bearbeitungs GmbH: Associated application partner
budatec GmbH: Application partner
Arburg GmbH: Technology partner (hardware)
COLLIN Lab & Pilot Solutions GmbH: Technology partner (hardware)
Contact Software GmbH: Technology partner (software)
GreenDelta GmbH: Technology partner (software)
Klero GmbH Roboterautomation: Application partner
ModuleWorks GmbH: Technology partner (software)
5thIndustry GmbH: Technology partner (software)
Werner-von-Siemens Centre for Industry and Science e.V.: Associated partner
Interested In Working With Us?